I don't mean that in a condecending way. Christopher is such a big guy (and he loves to be called, "Big Guy"), but he is still the one who loves to snuggle up and endearingly calls me, "Mama." I love this boy and I want all the best for him - he is SO capable!
He asked me to make Pikachu (Pokemon) cupcakes for his school class party. It was so much fun, and I've had several people ask how I did them, so I promised a small tutorial on the blog - and Christopher checks to see if he's on here, so he will love this! LOVE YOU, BUDDY!
30 cupcakes
Buttercream Frosting (dyed yellow, see recipes below)
30 large gumdrops (halved)
30 small gumdrops, red (halved)
60 large milk chocolate chips (Guittard)
60 candy corns
Black writing gel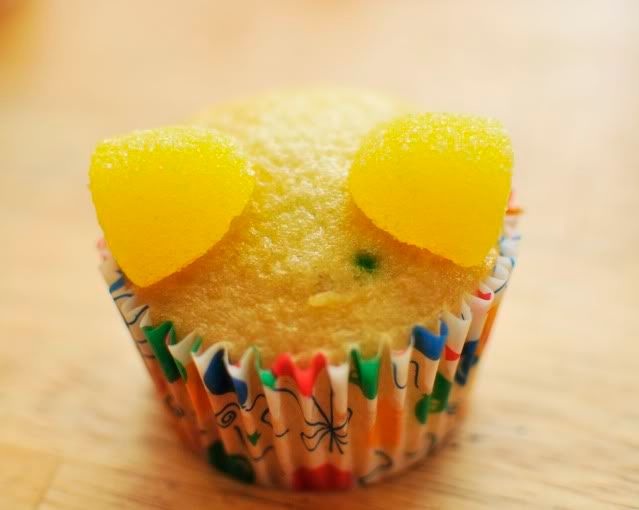 Place 2 large, halved gumdrops on sides of cupcake for cheek mounds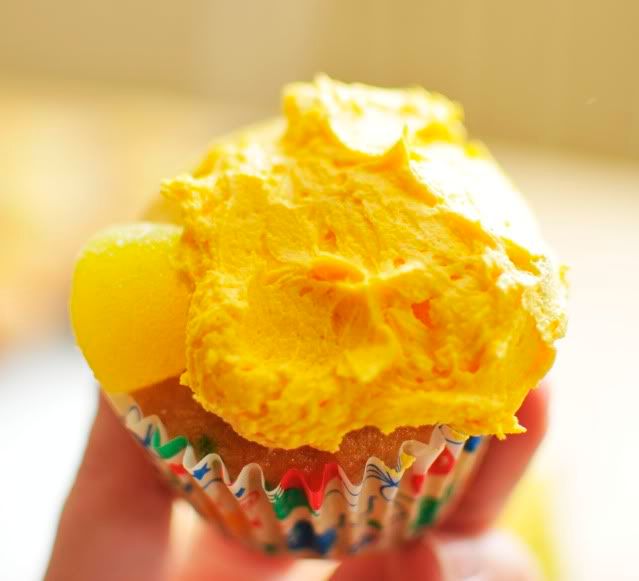 Frost over gumdrops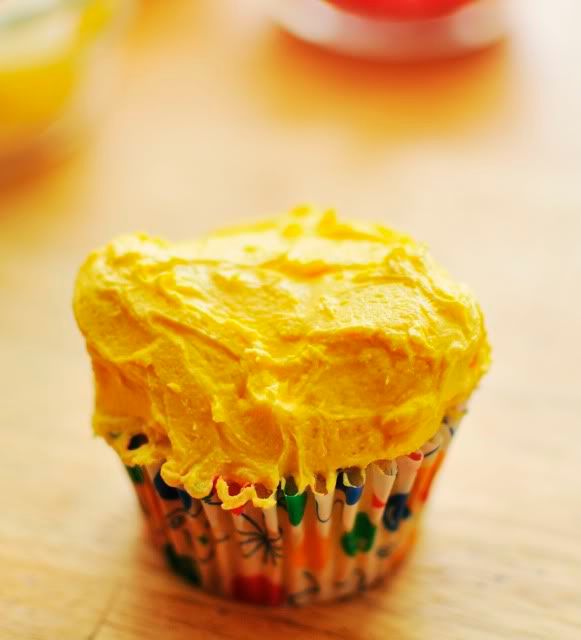 Completely frosted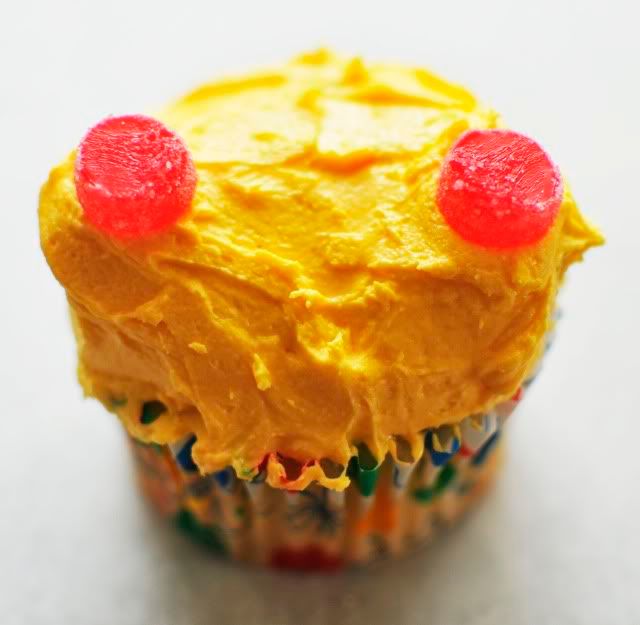 Place 2 small red halved gumdrops on top of cheek mounds for actual cheeks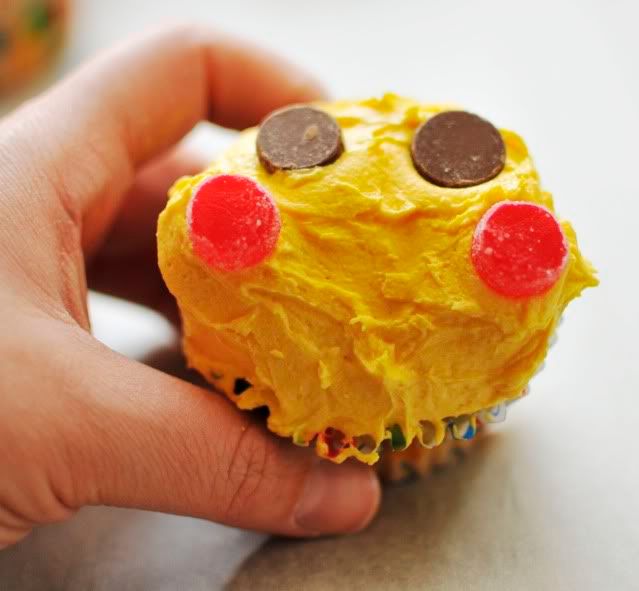 Place 2 chocolate chips face-down for eyes
Put 2 candy corns above eyes for horns
Lay cupcakes out on cookie sheets to "draw" mouth and nose on
This can be done with black food gel or by dying a small amount of the buttercream frosting black and piping it on with a pastry bag (or Ziploc work great too)!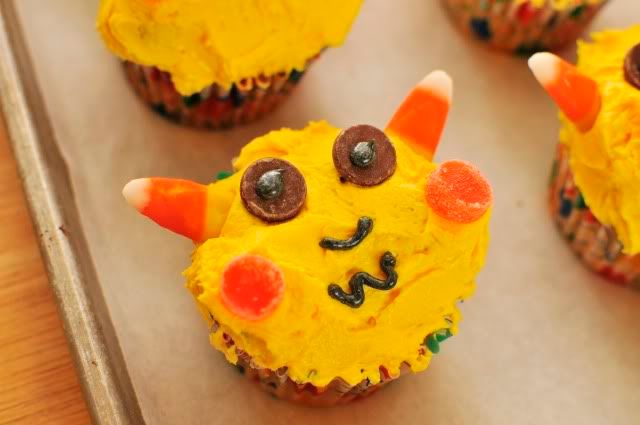 Completed Pikachu's
Cute baby looking on...
They were a hit!
Perfect Buttercream Frosting
1/2 cup butter, softened
1 lb powdered sugar
1 tsp pure vanilla extract
Canned milk to consistency
pinch of salt
Cream butter, sugar and vanilla. Add salt and canned milk while blending to desired consistency (thicker for frosting cakes, thinner for writing). I made a double batch for these cupcakes.