I have a hard time making friends. That was kinda hard to type. It's not that I don't enjoy having friends, or that I'm particularly shy, I just don't go out of my way to have friends or take the time to stay in touch with them. Sad, I know. I can already see that my lack of social butterflyness (I like making up words) is affecting my kids. They too, don't really care to go out of their way to be social. They enjoy going places and having playdates, but I think for the most part we'd rather be home with each other.
That being said, we have a few close friends that no matter how long it's been since we've seen each other, we still hit it off beautifully! The Barlow's are one of those friends.
Robyn
can relate to my lack in this area, and I appreciate that about her!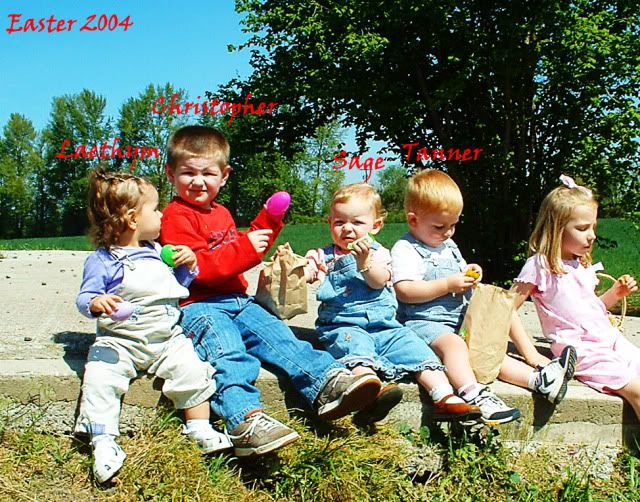 I ran across this picture today and just melted...big puddle...on the floor. Look how tiny our kids are! Wow, it doesn't seem like 2004 was that long ago.
Contrast that with Laethym and Sage a few weeks ago...unbelievably beautiful girls!
And these boys...not even boys - little men!
Dear Time,
Please. STOP. NOW!
Love,
Me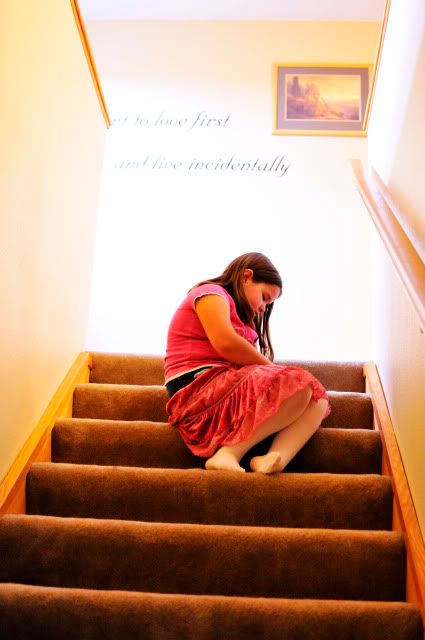 I love this picture of Laethym taking a quiet moment on Sage's stairs.
What the world needs now:
More Golden friends...and a more concerted effort at the Silver ones, too!